Mark Roberge, CRO HubSpot
Mark Roberge is Chief Revenue Officer of HubSpot's Sales Division. He is the bestselling author of the award-winning book, "The Sales Acceleration Formula: Using Data, Technology, and Inbound Selling to Go from $0 to $100 Million". Mark is also a Senior Lecturer in the Entrepreneurial Management Unit at the Harvard Business School, where he teaches Entrepreneurial Sales and Marketing in the second-year MBA program. Mark was previously the SVP of Worldwide Sales and Services at HubSpot and Forbes has marked him as one of Forbes' Top 30 Social Sellers in the world.
Chris Gibson, CEO Recursion
Chris is the Founder and CEO of Recursion Pharmaceuticals, a company focused on revolutionizing the pharmaceutical industry by making rare diseases history. They combine innovative biological science with advanced computational algorithms to discover new therapeutic opportunities for rare genetic diseases. Chris has a Ph.D. in Bioengineering from University of Utah where he developed the core technology underlying Recursion Pharma. Chris comes from a family of entrepreneurs, is a graduate of Rice University with degrees in bioengineering and managerial studies, and recently completed Stanford Business School intensive entrepreneurship course. In his free time Chris loves to cycle and spend time with his family.
Ariel Adkins, Twitter Art & Culture Liaison
Ariel Adkins establishes relationships between Twitter and a growing number of visual artists, museums, and cultural organizations. She developed the "Twitter and the Arts" program and believes deeply in the importance of using technology to bring art to a broader audience. She is the founder of Artfully Awear, an art and fashion blog dedicated to being your own work of art from "head to shoes." In addition to being on Twitter's Global Brand Strategy team, Ariel has worked for museums and on several art initiatives.
Lu Setnicka, Founder of Setnicka Consulting
Formerly the Global Director of HR for Patagonia, Inc., a premiere outdoor industry brand, Lu Setnicka managed all of the company's global HR-related responsibilities, including recruitment/staffing, employee relations, benefits, employee development, training, payroll and internal corporate communications.
Lu Setnicka now owns her own human resources (HR) consulting firm, Setnicka Consulting, and is a Professor of Human Resources in the MBA program at California State University, Channel Islands. Clients utilizing her consulting services include The Forest Group, King Arthur Flour, Moementum, Inc., Gramicci, Kettle House Brewing Company, and numerous coaching clients.
Lu began her career at Patagonia in the Wholesale Division, and then worked for four years as an HR specialist in Recruitment and Employee Relations. She also worked as an assistant to Patagonia's founder, Yvon Chouinard, served as the company's Public Affairs Director for ten years, and prior to leading the Human Resources team, was Patagonia's Director of Training and Employee Development.
Drew Webb, CEO Affari Project
Drew founded The Affari Project, a creative agency, with the mission to provide a creative vehicle for nonprofits and small businesses to tell their stories and extend their reach around the globe. In a family of multi-generational business owners, Drew spearheaded a successful non-profit, whose impacts reached the heart of the Congo, serve as inspiration in the development of The Affari Project. The Affari Project's growth has provided them the opportunity to serve major organizations, including Microsoft, Merril, Wolverine Worldwide, JDRF and Sony Pictures, while the company continues its mission in providing first-class creative services to smaller organizations around the world.
Lynn Casey, CEO ShineScout
Lynn is a highly sought after trend expert, consumer scientist, brand builder and futurist committed to helping industry leading organizations unlock the deep human insights that inspire innovation.
She is driven by the belief that every company, brand and product has a powerful story to tell, and that critical analysis of human culture, behavior and trends can help uncover the strongest brand narratives, and ensure the biggest leap.
Prior to the creation of ShineScout Lynn spent 20+ years leading business development for projects for major agnecies like Proctor & Gamble, Haagen-Dazs, Ikea, Dreamworks, and Paramount Pictures.
John Root Stone, Head of Innovation Commercialization at Samsung
John is a Missoula native who now resides full-time in San Francisco with his wife and three children.

An experienced entrepreneur, John has worked with - a many global brands to drive engagement, collaboration, and results across organizations at all levels. That includes many household brands such as GE, Charles Schwab, Toyota, and others. His expertise lies in building partnerships and alliances that grow new business, managing the development of new products and services, and developing strategies to grow consumer adoption of new products and brands.

In this role as Head of Innovation Commercialization at Samsung, John helps the company's core business units create products, services, and partnerships that enhance people's lives. Leveraging a market insights approach, the Product Innovation Team is engaged by product planning, R&D, marketing, and sales to understand people's lives, motivations, and desires, and then create new products and services that serve them.
Kyra Davis, Co-founder of VOZ, Director of Academic and Government Relations at LaunchPad Central

Kyra Davis is the Director of Academic and Government Relations at LaunchPad Central whose mission encompasses empowering universities and the public sector with lean methods to support their commercialization efforts. She also co-founded VOZ, a social enterprise that brings Chilean textiles to New York Fashion Week and high street boutiques in eight countries.

Previously Kyra served as the Program Manager at University of California San Francisco (UCSF) where she executed the pilot program for Bay Area I-Corps Lean LaunchPad for Life Sciences and Healthcare which now serves as the blueprint for the National Institutes of Health (NIH) national I-Corps program. She has held positions in government and political organizing with Swing Semester, New Organizing Institute, and the Department of Energy. Kyra graduated from UC Berkeley and earned a Masters in Management with high honors from the London School of Economics, focusing on innovation.
Roch Turner
Roch Turner is the Director of Workforce Programs and Development at Bitterroot College. He has a background in military service, as well as National Service as an AmeriCorps VISTA. He is passionate about serving his community, both through civic engagement and social entrepreneurship.
Tyler Bradt
Born and raised in Stevensville, Montana, Tyler Bradt was first introduced to kayaking at only six years of age by his father, Bill Bradt. Tyler's skills seemed to be above average as he kayaked class five rapids only six years later at the age of twelve. By age fifteen, he was a kayaking prodigy, receiving national recognition for his abilities. In July 2001, Tyler was invited to kayak rapids in Norway. While on this trip, Tyler had a near death experience when he was flipped and pinned up against a rock under the force of the water. To this day he still calls it "the closest call he's ever had". Tyler has appeared in several films.He has gone on kayaking expeditions and holds the record for the highest waterfall kayaked at 186 ft.
Kristi Govertsen
Kristi Govertsen is a "Networking Nerd," and is passionate about helping people build vibrant personal and professional communities, through a combination of audacious action, authentic connection, and powerful communication. Specializing in personal development and relationship marketing, she loves sharing her outside-of-the-box approach with groups and individuals seeking to strengthen their networks through both leadership and relationship.
Kristi Govertsen lives in Missoula, Montana, and is a sought-after international speaker, trainer, publisher, and best-selling author who is passionate about seeing people and organizations tap into their own natural talents to achieve maximum impact. When not she's not busy doing that, you'll probably find her engaging in all sorts of shenanigans including running, volunteering, and karaoking.
LBCon Community Art Project with Adelaide Gale Every
Conference attendees worked together to build and complete a community art project. They explored their creative side by interacting with local Missoula artist Adelaide Every who helped guide the project. The finished project was a colorful mandala installation created from recycled goods and water!
Bare Bait Dance
Founded in the fall of 2011, Bare Bait Dance offers fresh, original, professional dance-works in Montana for Montanans.
Under the direction of Joy French and Kelly Bouma, Bare Bait Dance company aims to:
- increase the availability of contemporary dance to both the Missoula community as well as rural Montanan communities which are largely under served in the performing arts';
- build an accessibility to dance by producing concerts that speak directly to contemporary western audiences and by fostering more possibilities for dance education both in the public schools and our communities';
- collaborate directly with local artists (filmmakers, musicians, visual artists, directors, actors) to create interdisciplinary dance productions';
- strengthen the Montanan dance community by providing paid performance jobs to highly skilled professional dancers, nurturing their creative work as choreographers, and facilitating opportunities for them to expand as teachers;
- present performers and choreographers from around the region and nation in order to cultivate a richer appreciation for contemporary dance and dance field as a whole.
Local Film "I AM THE BLUES"
I AM THE BLUES takes the audience on a musical journey through the swamps of the Louisiana Bayou, the juke joints of the Mississippi Delta and Moonshine soaked BBQs in the North Mississippi Hill Country. Visiting the last original blues devils, many in their 80s, still living in the American deep south and touring the Chitlin' Circuit. Let Bobby Rush, Barbara Lynn, Henry Gray, Carol Fran, Little Freddie King, Lazy Lester, Bilbo Walker, Jimmy "Duck" Holmes, RL Boyce, LC Ulmer, Lil' Buck Sinegal and their friends awaken the blues in all of us.
Click here to find more information about "I AM THE BLUES"
Mountain Mermaid Hooping
Erin Eliz of Mountain Mermaid Hooping is a certified Elemental Hoop Dance Teacher. Since 2012 Erin has also been fortunate enough to attend numerous flow arts festivals and workshops where she was mesmerized by talented instructors from all across the globe. She took away with her not only new tricks and ideas, but also a desire to share this awesome activity and cultivate community in her hometown. This inspired Erin to teach hooping classes to both children and adults.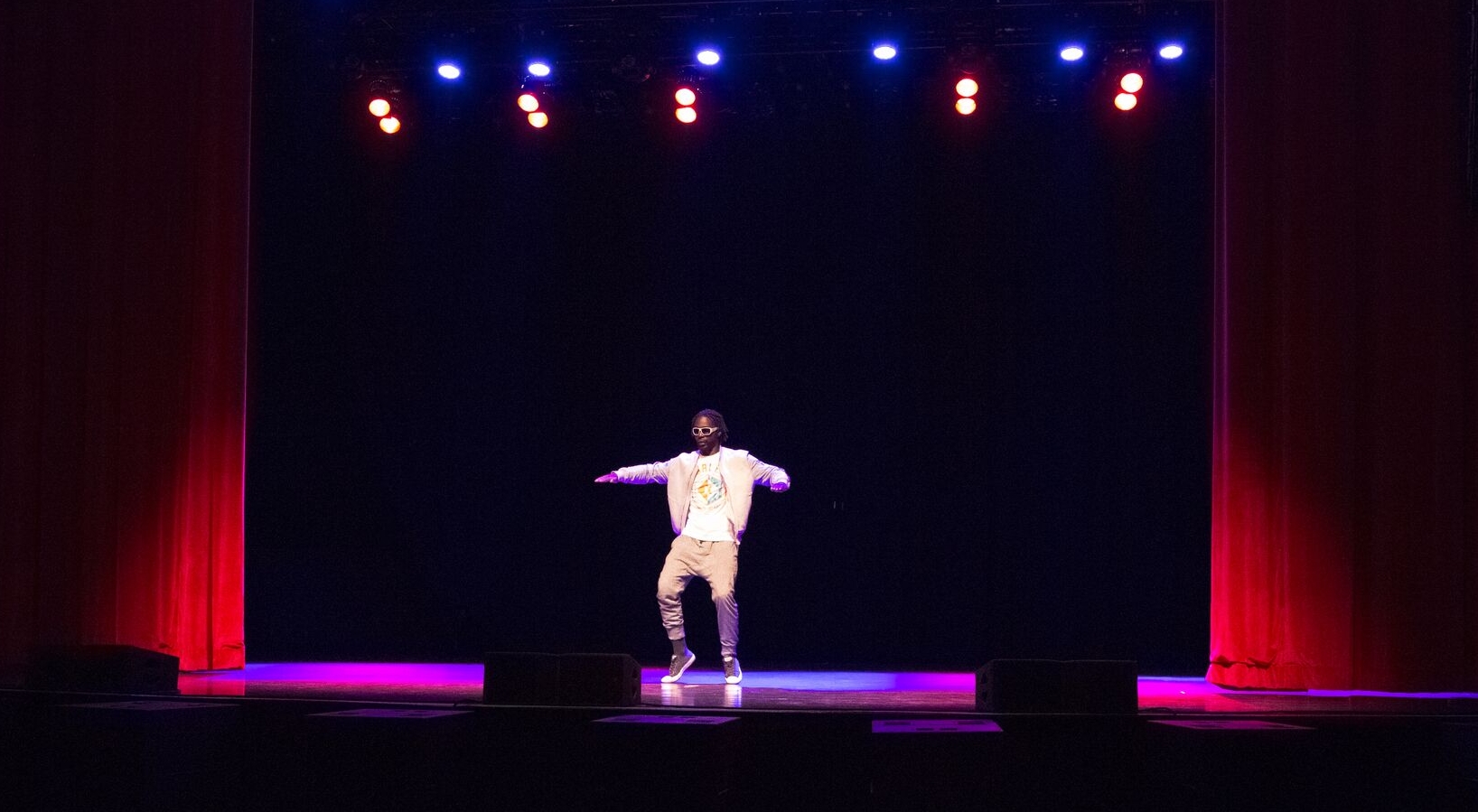 SpecialFX from MASC
SpecialFX is Fort Lauderdale FL. Born and raised. He has been in the world of dance for 16. Through his base style of popping, he's had the privilege if sharing a spot on the stage with some of the most amazing dancers, musicians and students one could wish for in a lifetime. From Missy Elliott, Telemundo2, The Roof, Zoe's Summer Groove for the Miami Heat, onto a Super Bowl halftime show, VidCon and much more. With all of these great experiences, he is excited for future lessons that he will learn and the adventures he will partake in the world of dance. He is and will forever be a student of dance! Its contagious...
A little about MASC....Moksha Aerial Studio Collective is a professional training agency for the movement arts of aerial, flow, dance, acro, contortion, and cirque. Moksha Studio is the home to the MASC Artisans, a vibrant group of creative performers with a distinct and polished flair to entertain a wide variety of audiences. Our optimistic, collaborative approach tailors each performance, with striking choreography and vibrant costuming, to the desires of the event producer.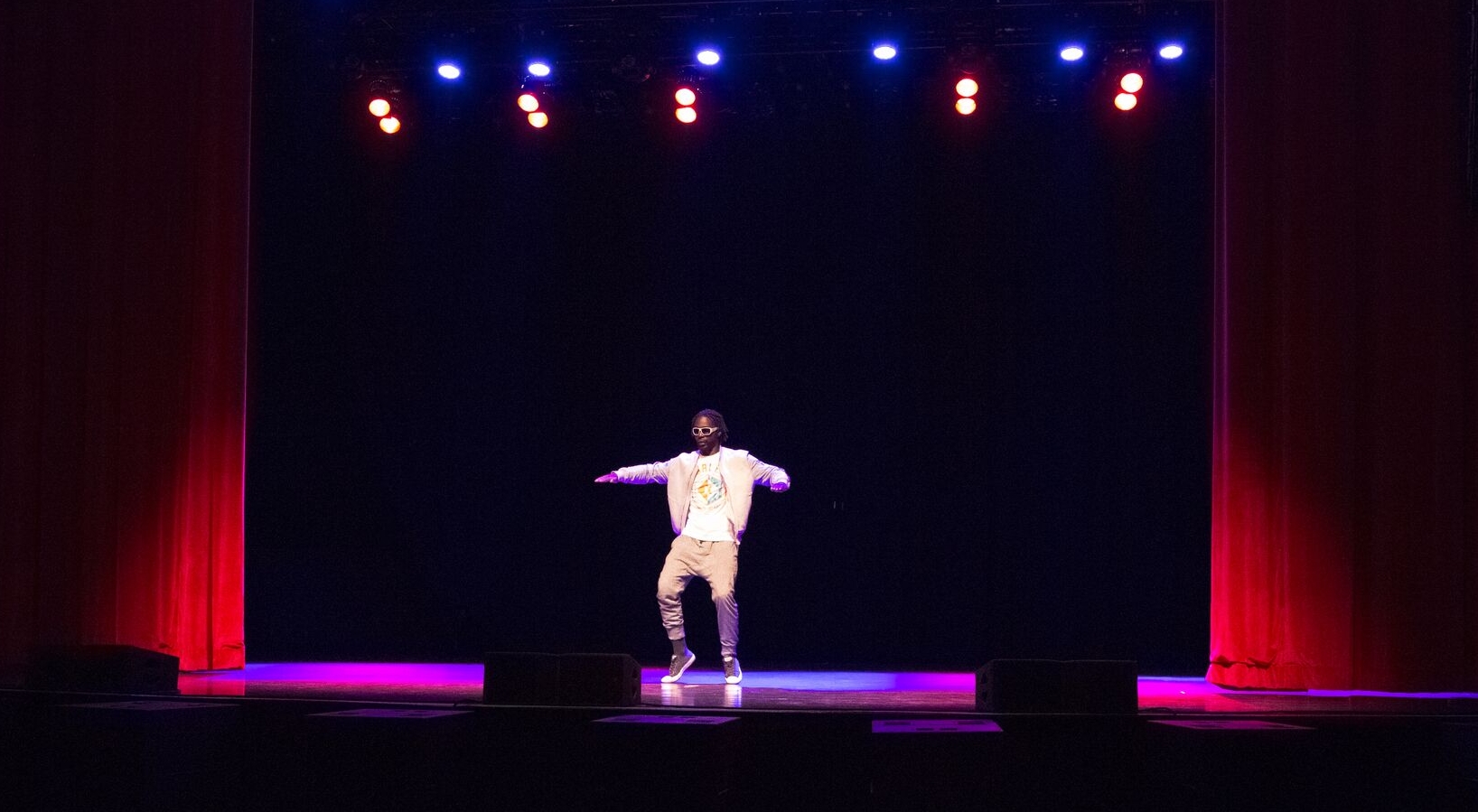 Getting excited for the 2019 conference?
Sign up for our newsletter to stay updated!